Our Chief Science Office is one of leading bio-tech scientist and Phd's we have on our team creating world class products meting the ever changing needs of our customers.
Our products are made in an FDA Certified Facility and follow FDA & WHO Requirements
Our high-density plastic bottles ensure durability and structural integrity. This prevents the plastic from warping, increasing shelf life.
From Private Label bottles to rail-car containers we can deliver high quality raw or finished goods to you or your customer based on your business needs allowing you to focus on what you do best! We offer all sizes and shapes following WHO and FDA requirements.
2oz, 8oz, 16oz, 20 oz, Sprayer, Gallon, Tote: Min Order
We understand the many of the problems facing the healthcare system and are happy to work with the procurement team to find solutions to meet both single and multi location needs.
Government Purchase Orders
We will provide net 30 terms for PO's over $1M to most governmental and NGO organizations, as well as corporations and bottlers with approved credit.
Many institutions may already be buying from ur our our resellers, so ask for FDS by name to save some time.
We are happy to provide product so can keep your production team and equipment moving. We understand small business because we are one. Let's work together for long-term success.
We know your out there. We typically only take orders from the customer or 1 person removed, but if you are bringing large orders as a group we can help you meet your obgectives.
You brands, big-box retailers and large PO customers who want to protect your consumer experience in the space and protect your well earned brand power. We have a program especially for you!
Our team has the experience and ability to meet all your sanitizer goals. We were sussessful long before the COVID PANDEMIC and will be long into the future and that is why we are building these tools and technology along with amazing products to ensure we are the leaders when compression happens and our relationship is in a stron position to be successful for many years to come. Long after the "CASH GRAB" for sanitizer market has ended.
Over 20 years of combined leadership success in industries from bio-tech to health care make our team one of the best in the industry!
Our brand and service team have developed platform in the space that get over 50,000 referrals a year and we are happy to help those who help us grow!
Technology is a TOOL and put to use will allow us to win together for years to come.
We have a rapid response team in the event you have a PO that has gone south, or a customer acquisition you need priority response on. We understand the business and are here for you!
We go the extra-mile for our customers to ensure stable, long-term success!
One of our customers received 12,000 bottles of "EMPTY-NO PRODUCT" hand sanitizer bottles from another vendor who we now can't find, and FDS saved the day by RUSH DELIVERING product that was amazing with very little notice. They are definitely on our preferred vendor list!!!!!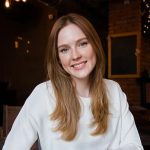 We started buying cases and now FDS provides truk loads to our hospital syystem and has not only saved me money and time but headache. I wish all my prefered vendors were as good ad FDS.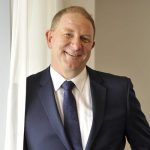 Get the righ tool and team for the job!
Fax your PRE INVOICE to 888-277-5931 for our "BEST PRICE" guarantee! Send us any old invoice and we will meet or beat the price or you receive $1000 FDS credit.
We are growing. Thanks to our valued customers sharing with their friends and family our manufacturing, sales, marketing and science teams are growing.
Above Average Compensation

Advancement Opportunities
We are proud of the hard work our team has put in over the years grinding it out and making a difference in peoples lives. Everyone matters ad FDS and it shows in our numbers.